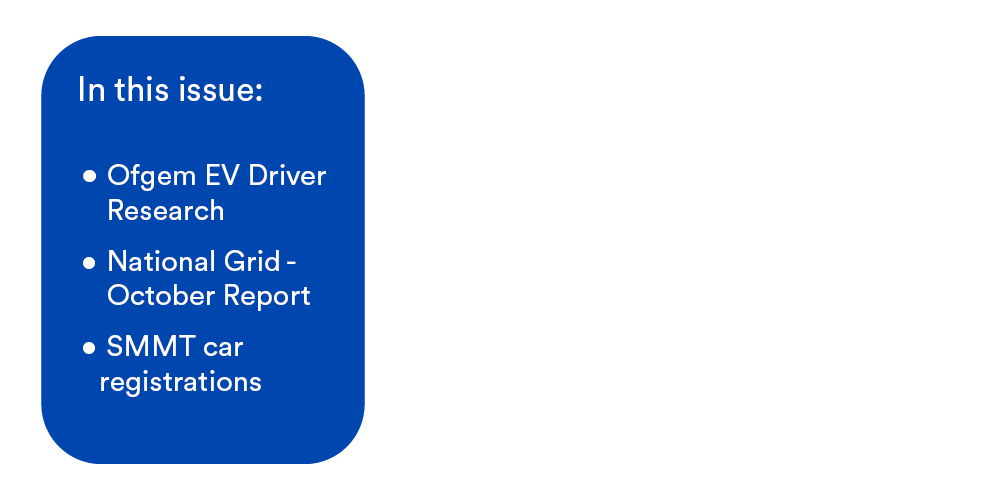 Ofgem EV Driver Research
The latest EV driver research from Ofgem, once again highlights the opportunities to engage with customers and ensure they reap the benefits of smart charging; here

Whilst most EV drivers, (59%), stated they usually charge their vehicle at home, and 36% stated they plan to get the best price for charging their vehicle, 25% stated they charge at peak times, with only 13% stating they are on a 'Time of Use' tariff and 22% stating they have a smart charger.
With average mileage drivers able to save over £300 a year by using a smart charger and EV tariff, this is a huge opportunity to help customers reduce their driving costs, not to mention the CO2 savings that can be delivered by charging when there is a high proportion of renewable energy being generated.
National Grid – October Report
The latest monthly report from National Grid reveals that Carbon Intensity reduced further in October with the UK emitting 150gCO2 / kWh on average, down 26% versus September; here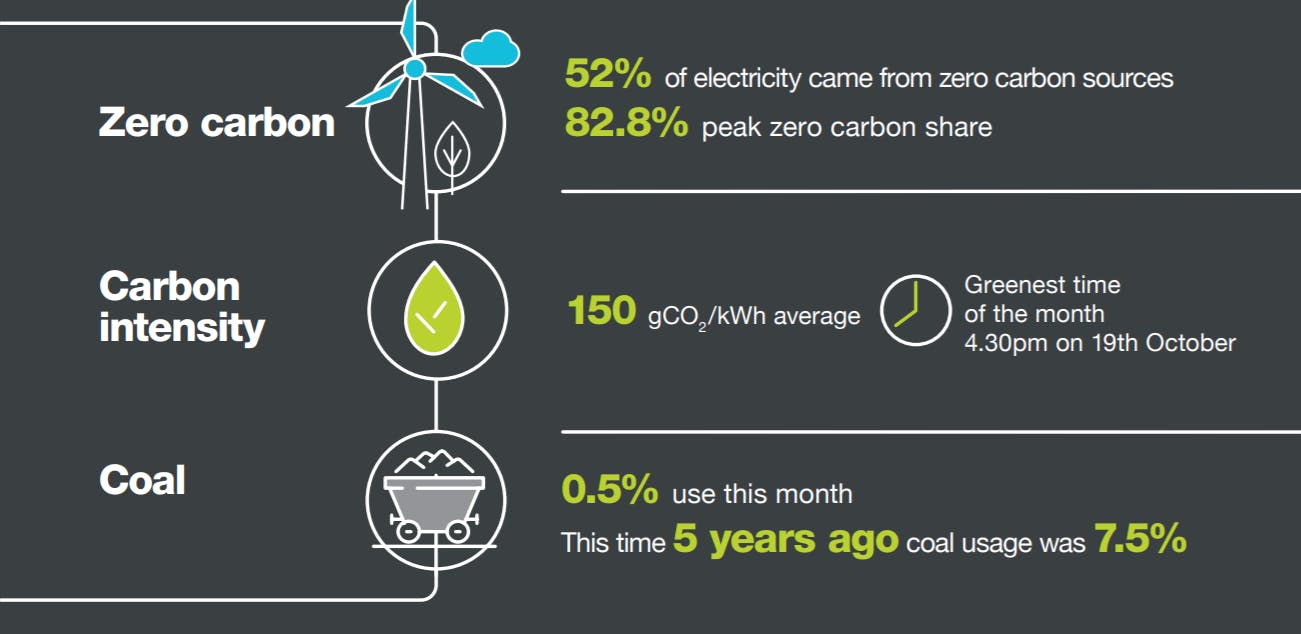 Ohme drivers continued to perform better than this market average with our 'fleet' emitting 145gCO2 / kWh during October's charging sessions, with the top 10% reducing their emissions to an impressive 40 gCO2 / kWh. Almost carbon free driving!
SMMT – October Registrations
Finally this week, the monthly vehicle registration statistics from SMMT reveal the continuing growth of Plug In vehicles with BEV sales growing 76% y.o.y to represent over 15% market share, whilst PHEV sales grew to almost 8% market share, here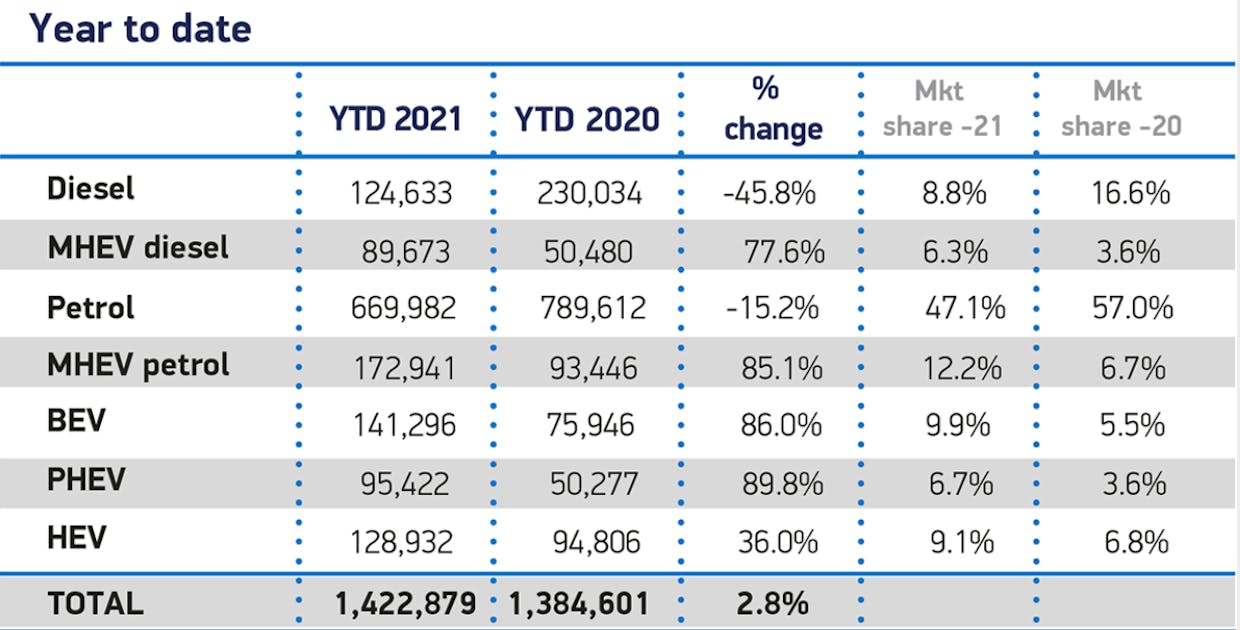 With plug in vehicle sales now representing almost a quarter of new vehicles sold, the UK is well on track to beat SMMT's forecast sales of 283,000 plug in vehicles this year.