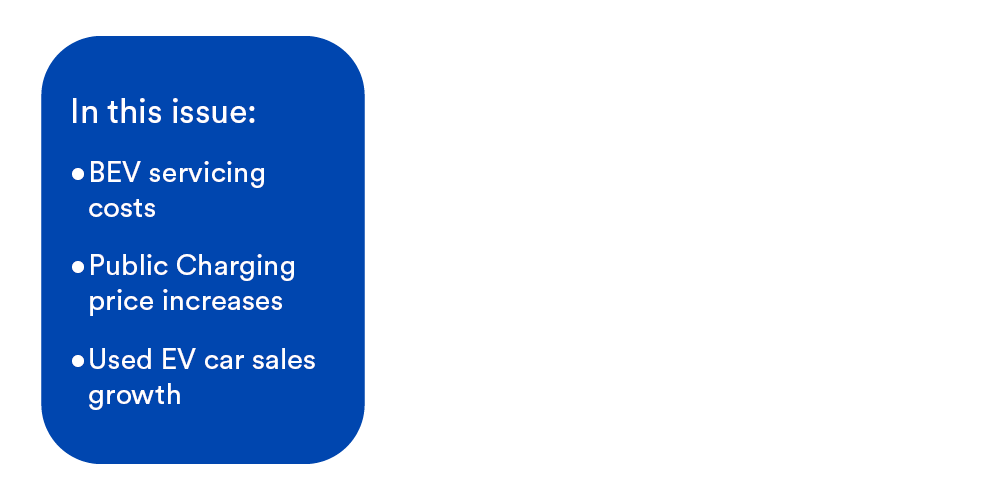 EV Service Costs cheaper than ICE
Whilst petrol and diesel pump prices have fallen from their peak a few weeks ago to £1.75 / litre, (petrol), this still equates to 18p per mile for a typical mid-sized family saloon @ 45 mpg, well above the 2p per mile that can be achieved with an Ohme Home Pro integrated with Octopus Intelligent or OVO Drive + Anytime.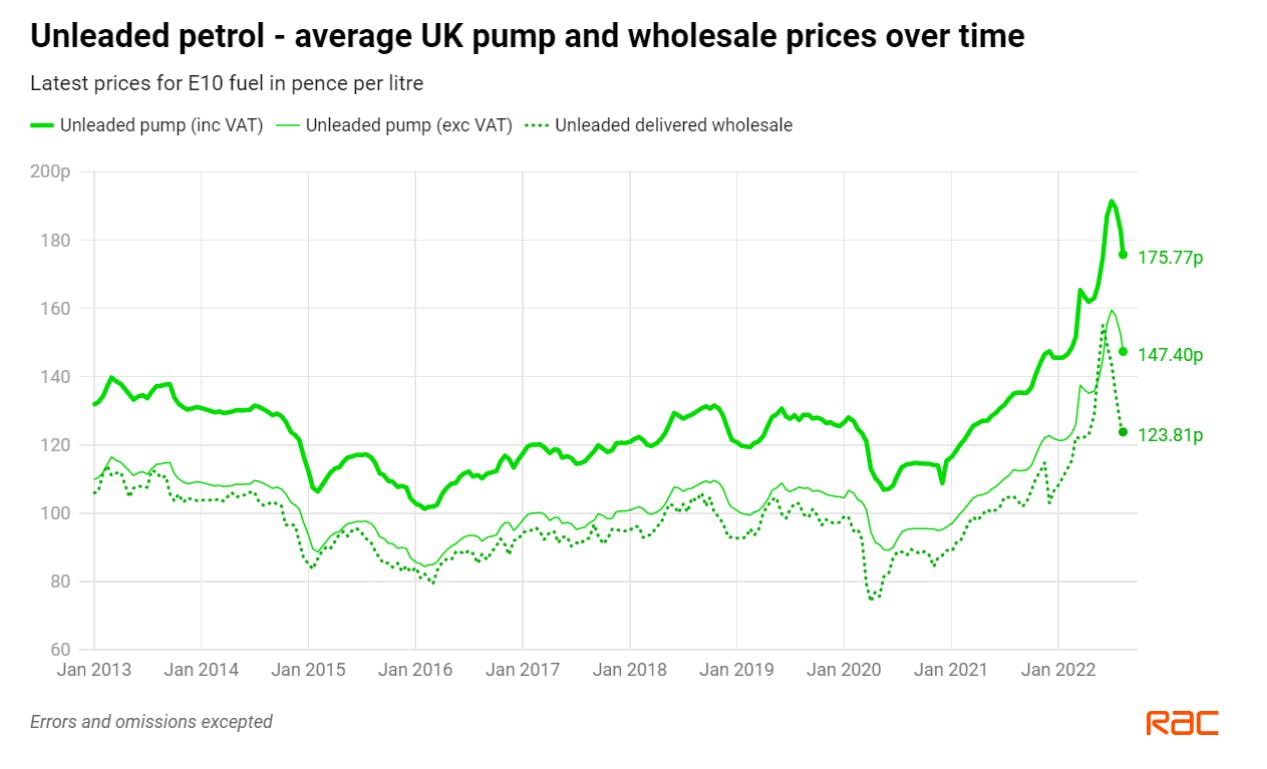 Some further good news for EV drivers can be found in the latest article from BVLRA which reveals that servicing costs are 22% less than an equivalent internal combustion engine (ICE) car, as a result of lower labour costs and fewer parts needing replacing, here.
As consumers face into a winter of increasing prices, this welcome news will provide further encouragement for drivers looking to make the switch from ICE to a Battery Electric Vehicle, whilst providing some small relief for drivers that have already made the switch.
Public charging costs increase again!
With wholesale energy prices continuing to increase, it is no surprise that these costs have now filtered through to two of the UK's largest Public ChargePoint Operators, (CPO's), Shell Recharge and Instavolt, here, here.
Their latest prices are detailed below:

The message is clear. Wherever possible use an Ohme charger and smart EV tariff to charge at home using off-peak rates and avoid the worst of the continuing energy crisis.
Used Car Sales – Q2
In spite of all the gloomy news regarding the economy, the latest used car report from SMMT, here, reveals that the UK used car market for BEV's continues to grow, with another 17,000 BEV's changing hands in the 2nd quarter of 2022.
Whilst still a relatively small number in comparison with the 51k new vehicle registrations in Q2, as fleets begin to refresh their initial BEV purchases, this number is expected to grow significantly over the coming quarters, providing even more opportunities for Ohme to help drivers with a home charging solution that protects their car, their purse, and our planet.
Want to receive this Weekly View straight to your inbox? Sign up here