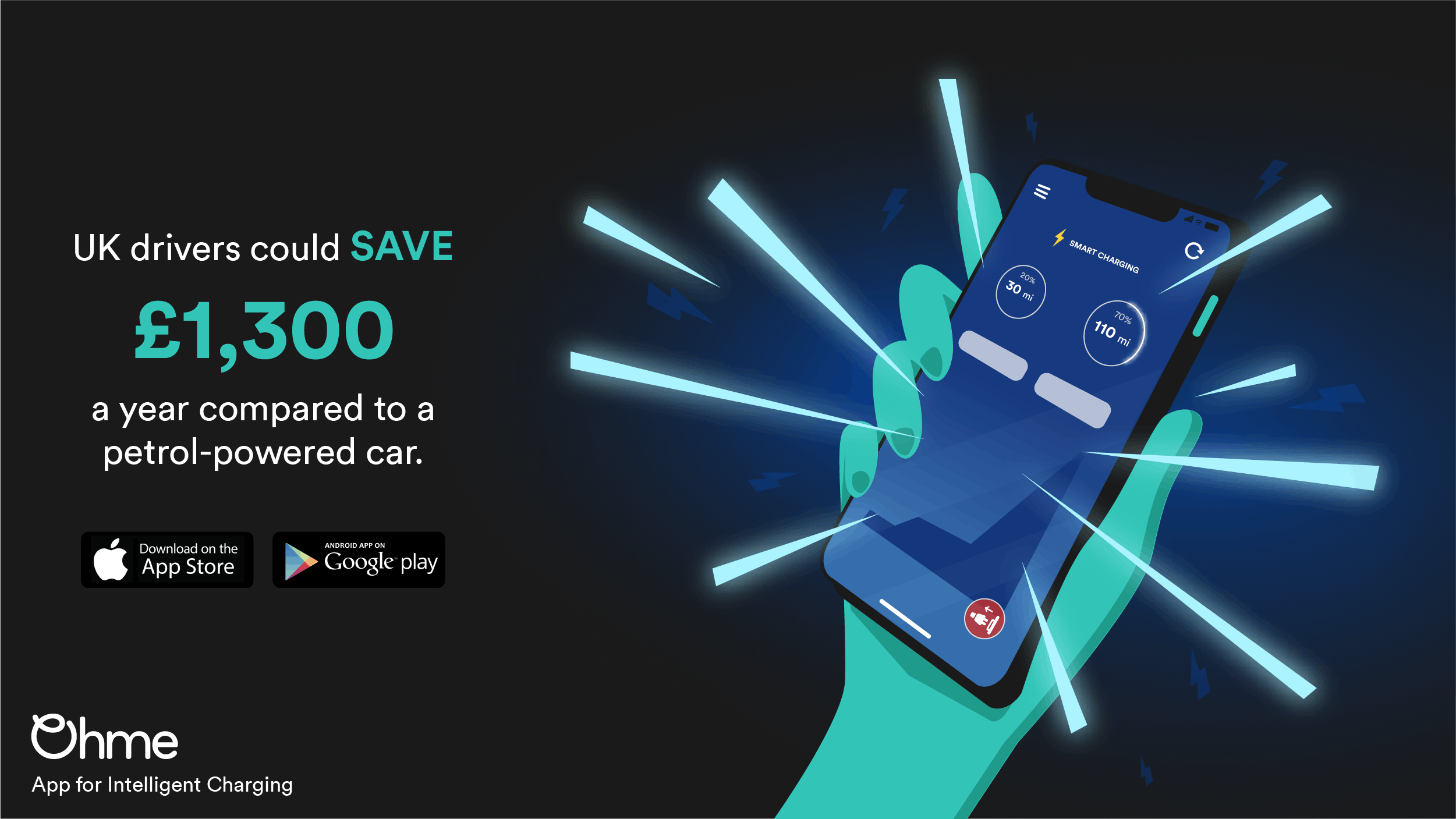 We're thrilled to announce the launch of our new product: the Ohme App for Intelligent Charging. Our new app revolutionises the way you charge your electric vehicle (EV) and gives you cutting edge technology at your fingertips! UK drivers can potentially save up to £1,300 a year when compared to using a petrol-powered car.
Want to charge smarter, but don't own an Ohme charger? The new Ohme App has you covered. Set your charge preferences, create charge schedules and control your charging remotely by simply connecting the app to your car.  
Want to become greener at the click of a button? You can boost your green score through the new Ohme App by choosing to charge when more electricity is being produced from renewable sources, enabling you to control and reduce your carbon footprint.
Saving money your thing? The new Ohme App works seamlessly with a variable or TOU tariff, allowing you to limit your charging to the cheapest rates. Depending on your tariff, this can include free electricity and, on top of that, you can even be paid to charge when energy prices fall below zero! 
Click here for more details
Download App now


Initially the release of the app will be launched to support UK and Ireland Tesla vehicles but more manufacturers will be available in the coming weeks. Keep your eyes peeled for the latest updates across our social channels.
Follow us now!